---
Patrizio Tressoldi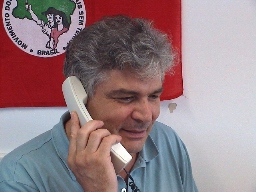 Studium Patavinum
Università di Padova
e-mail: patrizio.tressoldi@unipd.it
Science of Consciousness Research Group
Theoretical: Who we really are; quantum-like nonlocal characteristics of the human mind

Applied: mental interaction at distance; the anticipation of random events; mental technologies; non-ordinary states of consciousness e.g. Spiritual and Out-of-Body experiences.
Nonlocal perception and interaction best updated scientific evidence.
Endorse the:
CALL FOR AN OPEN, INFORMED STUDY OF ALL ASPECTS OF CONSCIOUSNESS
and the
MANIFESTO FOR A POST-MATERIALIST SCIENCE
Statistical and Methodological Reform: Strategies to implement the recommendations for the application of the alternatives to the Null Hypothesis Significant Testing (NHST) and of Open Science practices.
Join the Rete Italiana Open Science

 Pre-prints and working papers:
Facebook Groups:
https://www.facebook.com/groups/181420735838380
https://www.facebook.com/groups/573425379393263